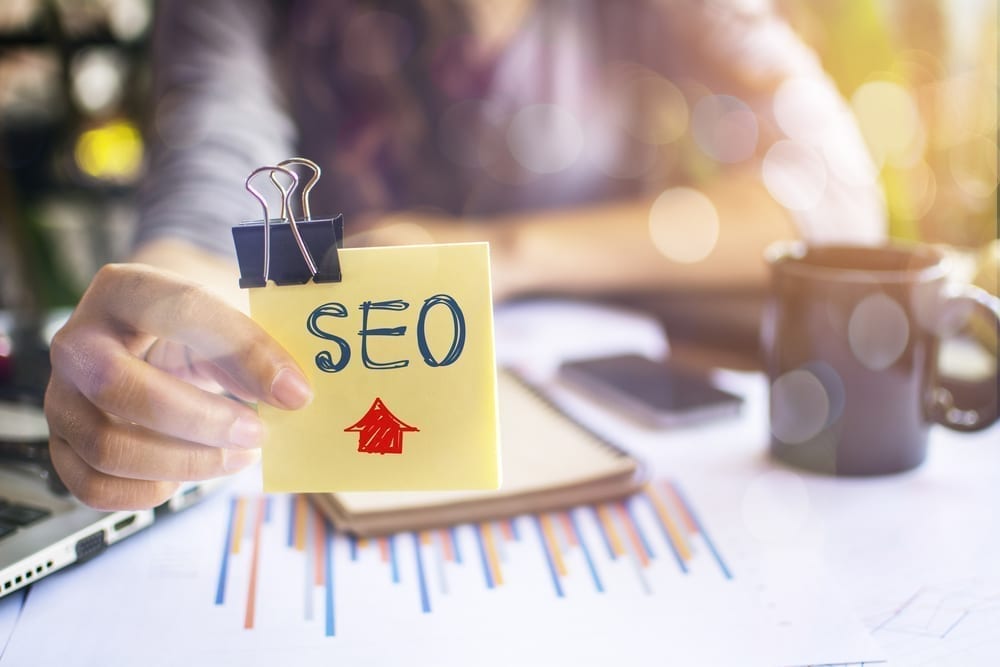 The Dangers of Cheap SEO
Today, Search Engine Optimization (SEO) is undoubtedly one of the most effective ways to grow your business. However, business owners are often frustrated and confused by the inconsistencies with pricing within the SEO industry.  
Some digital agencies command well over $1,000 per month (even tens of thousands of dollars for large organizations), while others charge significantly less.
These discrepancies in pricing can leave business owners scratching their heads wondering why they are paying more, what are they actually getting for their money, and why such variations in fees exist in the first place.
In this article, I want to explain why it is never a good idea to skimp when it comes to search engine optimizing your company's website. I want to expose the standard practices that are implemented by under-qualified or downright fraudulent firms engaging in cheap SEO and help clarify why you should avoid it at all costs.
So without further ado…
Black Hat SEO Vs White Hat SEO
SEO is categorized into two categories: black hat and white hat. White hat techniques are considered acceptable and legitimate forms of search engine optimization that can boost your website traffic now and into the future.
Conversely…
Black hat strategies can often result in faster short-terms gains, but at the consequence of long-term losses by getting penalized by search engines for not adhering to SEO best practices.
Put simply, white hat is good and black hat is BAD!
What Are Black Hat SEO Strategies 
Since SEO was born, there have been ways to trick the search engines into artificially inflating a site's organic rankings. And, while Google and the like has made tremendous in-roads into stamping out malpractice within the sphere of Search Engine Optimization, black hat SEO still exists today – Perhaps, it always will. 
 It can still produce fast results. Just be prepared for the swift slap in the face when the search engines discover your dirty, sneaky tactics.
There is literally a myriad of black hat methods that unscrupulous organizations resort to in a sort of churn and burn style of operation.
These strategies include keyword stuffing, buying low-quality backlinks as opposed to earning them, building links on sites with minimal or zero relevance, writing crappy blog posts for backlinks that are almost illiterate, using automated tools and software, and more.
Let's take a closer look at each of these strategies.
Keyword Stuffing
 Keyword stuffing is a practice addressed with the Google Panda update. It is an outdated practice that no longer works and worse still is that it will get your site demoted. Content is still king and having relevant keywords, and keyword phrases are still important; however, keyword stuffing is now redundant. Poorly written content solely designed to game search engines is common practice with cheap SEO companies.
Buying Links – Especially Low Quality, Irrelevant Links
From its inception, Google has used a website's backlinks as a fundamental Google ranking metric. However, Google frowns upon buying links. Cheap SEO agencies routinely participate in these highly questionable link building strategies.
They often use link schemes and blog networks or employ freelancers from countries like India or the Philippines to put links on low-quality and completely unrelated website for next to nothing. These links are often placed in sidebars and footers of spam sites – a highly detrimental practice. So, what you end up with are thousands of crappy links from crappy websites – many not even written in English. The sites could be about mail order Russian brides or a Chinese eCommerce site which point back to your Houston real estate website.  
It's extraordinarily common and nothing will get your site penalized even de-indexed faster than using these types of techniques as part of your SEO strategy.
Avoid it like the plague!
Crappy Content Creation & Blog Posting 
While many talented freelancers from around the world do incredible work, many are employed to write content for English speaking businesses who frankly shouldn't. If you are paying bargain basement prices for SEO each month, the chances are that your SEO campaign is outsourced to under-qualified contractors that produce low-quality work that is sometimes barely understandable.   
Some of the work that I've seen produced is truly cringeworthy. Cheap SEO agencies would only hope that their clients never see it themselves. Non-English speaking offshore writers employed to write content on behalf of your business is another effective way to devastate your presence online. 
Google despises SPAM so whatever you do don't contribute to more of its creation.
Use of Automated Tools & Software
Another popular tactic that many cheap SEO firms utilize is automated tools and software to churn out content across the world wide web. These tools and software make it as simple as pushing a button to spin hundreds of low-quality articles, blog posts or spam comments while including targeted keywords as anchor text linking back to your site.
Dodgy SEO agencies love them because it appears they are busy creating content and building hundreds, even thousands of links around the web. But in reality, it is all done on autopilot with bare minimum effort.
And, in the short-term, you may notice some link juice getting passed to your site and your rankings are positively impacted. However, just as quickly as your site's rankings improve, they can come crashing down. 
Worse still, you can find yourself blacklisted with an incredibly difficult and long road ahead to get the penalty reversed.  
It is an incredibly risky strategy that did work in the past. But, Google has gotten much smarter in more recent times. So, please understand that it simply isn't worth it. 
Don't be dumb!
Nothing Gets Done – Nothing Good Anyway
Think about it, if you are paying an SEO agency less than $100-$200 a month for SEO, how much work do you think is being consistently done for you each month?
Some professional SEO consultants charge way more than that per hour, forget about $100 per month.
If you are paying $100 a month or somewhere thereabouts, you can almost guarantee that either nothing is getting done for your site each month or your budget is being allocated to under-qualified offshore freelancers.
In which case, they will more than likely (at best) do nothing for your rankings. Or worse, negatively impact your search engine results – at least in the long run.
And, typically, when business owners start asking the hard questions like "Why isn't my rankings improving?" or "What exactly am I paying for?", they'll hear, "It takes times, we are working on it". Then, in the interim, here's a complicated and confusing SEO campaign report to hoodwink you into continuing with us. And better yet, stop asking any more questions.
Cheap SEO Isn't Cheap – The Real Cost of Cheap SEO
Cheap SEO does not equate to being inexpensive. Ironically, cheap SEO typically ends up being significantly more expensive in the long run.
Here are just a few of the ways Cheap SEO will cost you:
Loss of rankings
Deindexing or blacklisting of your site.
Loss of time, wasting months or years employing the wrong SEO company.
Loss of revenues and opportunities that would have come from a strategic and ethical SEO campaign.
All of the above 
Generally, we get what we pay for in life. SEO is no exception. Yes, you may be able to save money now, but you'll likely pay for it later. 
Ask yourself if you really want to risk employing an agency that cannot demonstrate proven results and strategies. Always try to understand exactly what you are getting or what you are paying for being any investment. 
Often, by the time you realize that the company you have employed and trusted with your very livelihood isn't qualified, it will be too late. 
And, when your site is lingering in the dungeons of the world wide web, your cheap SEO company of choice will be long gone. They will either shrug their shoulders and wipe their hands of you, stop answering your calls and emails or perhaps close up shop for good – leaving you with the mess to clean up that they have created. 
Remember the age-old appropriate adage: if you pay peanuts, you'll probably get monkeys.
What Should an SEO Agency Do?
First and foremost, any reputable SEO company will tell you straight that SEO is a marathon, not a sprint. A strategic SEO campaign is designed for long term sustainable results. It should consider Pay-Per-Click (PPC) and Organic SEO; and also include both on-page and off-page SEO dynamics.
It is not a matter of gaming the search engines with some backlinks, writing some crappy blog posts and kicking back while the phone rings off the hook.
White hat SEO agencies need to play by the rules, so they need to know what the rules are and invest the necessary time to keep up with industry standards and best practice – because, it is fluid.
Keeping up to date with changes within the sector is the only way to ensure clients are reaping maximum results from their SEO campaigns by experiencing a maximum return on investment on all digital marketing opportunities.
Call Armavita today and discover how we can help your business maintain a strategic and workable SEO strategy tailored to serve your business now and into the future.