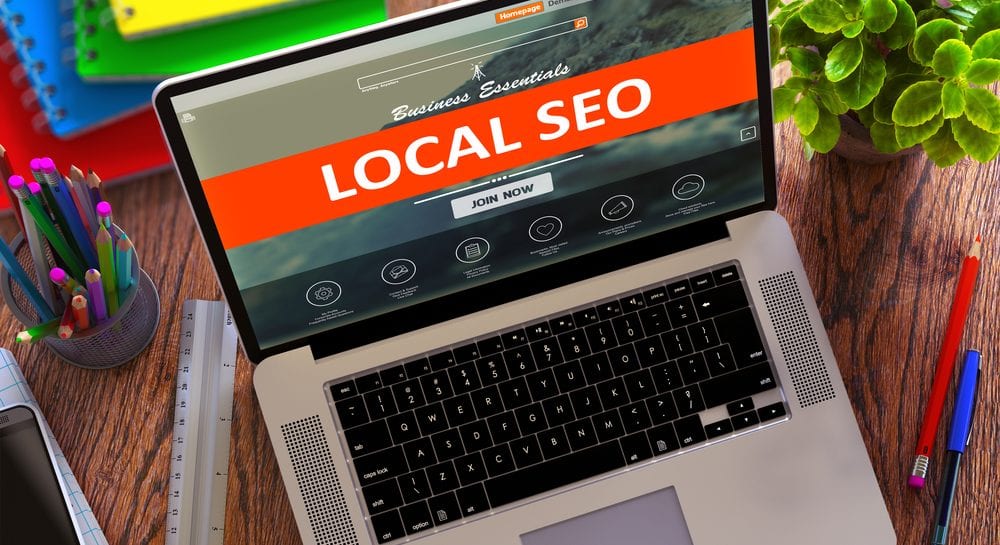 The Benefits of Local SEO For Your Houston Business
Most business owners these days would agree that a local SEO optimization strategy is extremely important for their business, but before we get into the how and why, let's first take a look at what we mean by "local SEO."
Defining Local SEO
In order to get new customers coming to your Houston business, your business needs to be found online. This is true for small businesses like dentists, hairdressers, restaurants or gift shops, just as much as it is for the big chain stores.
If you want to rank high in the search engines where people are searching for services in your area, you need optimization. Local SEO is the process of optimizing your company's online presence for your specific location.   
Why You Need to Prioritize Local SEO?
Google says that 80% of customers want the search results they're seeing optimized to their locality, but like most business owners in Houston, you probably depend on foot traffic and word-of-mouth customer referrals to generate sales.
Local SEO may not feature highly in your marketing strategy. We totally get that. We understand that you're busy with other issues such as inventory, wages, dealing with customers, negotiating deals and more. The last thing on your list is becoming an SEO pro.
However, local SEO optimization should be a priority. It's a vital, modern approach to obtaining and converting leads into sales. If you ignore this angle of your business, it may be more detrimental in the long term than you realize.  
Optimize or Lose Profit
Ranking high in local online searches is a very big deal. Studies show that over 50% of customers wanting goods or services regularly perform local online searches. Today's customers like to perform online research about a company, its services, and products, before making a purchase.
They like to read customer reviews about the products and services the company offers.
That means businesses that prioritize localized online presence will get the majority of sales.
Taking the time to apply local SEO methods to your company's website will certainly offer a good return on investment. It's a fact that most customers tend to buy products within a 24 km radius of their homes.
If your small business heads the local searches you will generate a large volume of converted leads in your area. On the other hand, a business that fails to gain traffic attributed to these local searches will lose out on profits.
Not Necessarily Expensive
You can create local SEO without it costing you a cent. If you have the time and patience to do it yourself your website can be optimized at no cost. Anybody can learn to do it because there are plenty of postings for local SEO strategies online.
There are also a lot of local SEO tools available online for free. They can be useful for tracking, quantifying and evaluating your local SEO, but also for implementing the strategies as well.
Having said that, there are obvious benefits to calling in SEO experts like Armavita Digital to perform SEO for you. If you're unfamiliar with the latest techniques in the online marketing sector, for example, self-SEO can be almost like hit and miss.
You are in business to make money, after all, so engaging the services of SEO experts that can optimize your online presence should be seen as a worthwhile investment.
Save on Advertising Costs
Once your local SEO has been optimized, there is no need to spend extra cash on Google AdWords to attract new customers. In fact, many small businesses today don't spend anything at all on advertising.
Chikita Search Engine Watch did a study that showed that over 91% of all clicks occur on the first page of Google with the top three generating tons of traffic. 85% of clicks occur in the ten organic spots of Google and just 15% from advertising.
Potential Customers Will Find You Faster
An additional benefit of local SEO for your business is that Google puts your company in two different places in its listings. First up is in the organic search results. Google utilizes a specialized algorithm to rank the most relevant content on top so that searchers get results that exactly match whatever they are looking for online.
For example, say you're a hair salon owner. You've got a lot of opportunities to be ranked at the top if you use a local SEO strategy. In the early research phase, searchers may be typing, "hairstyles for girls". In the options phase, they may be typing, "hair salons in Houston" to find local options.
After reading reviews of local salons they found in the results, they are now ready to choose a salon. They will then go to your salon's website if it ranks towards the top, and research there. Go-Globe has shown that almost 80% of local mobile searches generate offline buying.
With a locally optimized SEO strategy, your business will also rank high in Google Maps. It's vital your company appears in Google Maps so that customers, particularly those with smartphones and mobile devices can find you.
Your perfect prospects want results quickly. Google is aware of this and places local results as map listings above the search listings. Map listings allow potential customers to click on your company website, phone your business, read reviews and obtain directions to your physical location.
Google Wants Local to Rank High
Google puts local businesses in the organic search results as well as in their map rankings. They put a priority on assisting local businesses to rank for very competitive keywords. According to Search Engine Journal, Google recognized that almost 50% of all online searchers are looking for local information.
Your Potential Customers are Online
A study done by BIA/ Kelsey showed that 97% of potential customers research the products and services online first before making a local purchase. This trend isn't going to change anytime soon. In a recent interview, Steve Marshall, the director of BIA, said that the Internet has become a huge part of local, economic activities for consumers. He went on to suggest that local businesses have reached a tipping point where local shopping is shifting to become primarily an online activity.
Local SEO Has a Good Shelf-Life
Traditional advertising certainly still has some benefits for your business, but it has a very short shelf life. As soon as you stop spending money on ad campaigns, your visibility stops too. By using local SEO strategies, you can reap the rewards long after you've made that initial investment.
And while you may not see results immediately, your site's ranking will certainly improve over time. This creates a more consistent growth than you can expect with paid advertising. Then all you have to do is generate fresh, informative content for your site and your ranking will improve dramatically, without expensive outlay.  
Get Ahead of the Competition
The Local Marketing Institute says that only 44% of local businesses have claimed their free Google My Business listing. This means that almost half of all local businesses aren't getting the benefits of local SEO.
A Google My Business listing is an excellent free digital marketing channel for a local store. It's a vital tool that can help more customers find you. A business listing that's been claimed and optimized will show up high in search results. Additionally, it will also help you grab your customer's attention before they even notice your competition at the bottom of the page.
Gain Insight into Your Customer's Wants and Needs
A great side benefit of local SEO is that you gain insight into the way your customers find you. For instance, after you've created a Google My Business listing for your company and begin to get some data coming in, you'll be able to see the search words and phrases potential customers are typing when they search for your product or services.
Here's how it's done:
Log in to Google My Business
Click on "Insights"
Scroll to the "Queries used to find your business". You'll see all the searches related to your business.
You can analyze any key terms in this data and optimize them further on the website. This will help to get your site viewed even more frequently.
Fill Voids in Your Business' Services
Another advantage of local SEO is that it enables you to discover how your competition's customers discover their websites. Semrush.com provides free and paid tools, which you can use to see the key terms that are taking the most traffic to your competition's sites. This will show you which services are being offered by your competitors. And if you aren't offering those services yet, it will help you identify the gaps, and fill them in right away.
Build Your Local Reputation
When you get good reviews on Google and other platforms, your reputation locally will improve. BrightLocal says that over 90% of people check out online reviews before buying goods and services. Over 80% trust these reviews to the same extent as personal recommendations. This means that if you're at the top on Google Search and receive good reviews from happy customers, amazing things start to happen. People will not only be able to find your business, but you'll have their trust as well.
More than Increase Traffic to your Website
Local SEO does more than just help more potential customers find your website. By attracting a more local audience to your website you open up a world of business opportunities—one of the reasons why you need to have a website strategy in place that can take full advantage of local searches on Google and other platforms.
Build Brand Credibility
Research has shown that search results showing on Google's first page, especially those appearing in the first six results, are considered trustworthy by online searchers.  
Need More Reasons?
If you are still not convinced that you need a local SEO strategy, here's a summary of the main points as a quick recap:
You can perform local SEO yourself at no or very little cost.
Once done, you'll need to spend little or nothing on advertising.
Local SEO lasts far longer than traditional advertising campaigns.
Potential customers will see you on search listings.
Potential customers will find you on map listings.
Searchers can find you before they find your competitors.
More customers will come to your physical premises because they'll be able to find you on Google Maps.
It's a fact that many of your competitors aren't using local SEO.
You can check out your competition's intentions.
You'll be able to find and fill the gaps in your company's service.
You'll be able to improve the reputation of your business locally.
Traffic to your website will increase massively.
Visitors to your website will be grabbed by the authoritative content and great reviews.
You will gain new customers locally.
Your sales revenue will increase.
You will gain a superior web presence in your local niche market.
Whichever way you look at it, it's a huge boon to be at the top of your local search engine rankings. Without local SEO, a business today cannot be truly successful in the traffic-driven marketplace.
Many small business owners overlook this important marketing aspect and focus instead on outdated advertising methods. This is why they get left behind in terms of growth and they struggle to make sales.
Let's face it, the higher your company rates on Google's search and map listings, the more aware of your business local Houston customers will become.
The more your company is seen by these potential customers, the better the chances of them purchasing your goods or services.  A good local SEO strategy is a way for you to pull ahead of the rest in your local market and beyond.
Take advantage of this opportunity for growth today. All it takes is a little time, application and regularity and your local business will start reaping the rewards of local SEO in no time.
Not sure how to get started? Call one of our SEO experts at 832-974-1004 day and we'll help you get started.