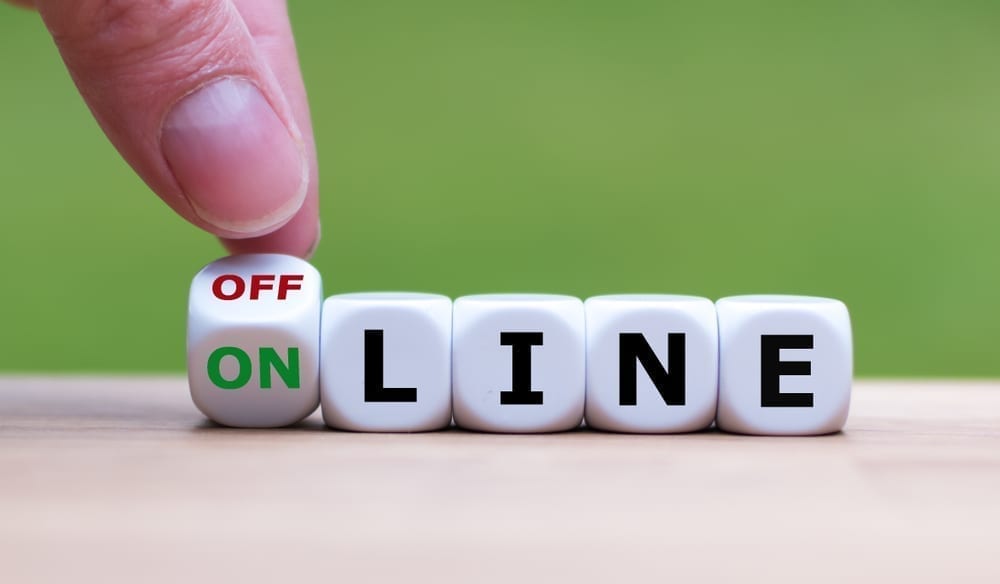 Transition Your Brick & Mortar Business Online
With the advent of the internet and the increasing digitization of the globe, more and more businesses are heading online. 
According to Statista, The retail eCommerce marketplace, which encompasses the sale of physical goods via digital channels, has seen a significant uptrend in recent years and forecasts predict that trend to continue. 
And, it doesn't stop at retail. It appears today's tech-savvy customers can – and are willing, perhaps even prefer to – buy just about anything online. Online shopping offers shoppers convenience not afforded to them from traditional methods of shopping.  
Tech giants like Amazon saw the writing on the wall late last century and are now leading the way in the online eCommerce space. It is little wonder many small businesses are transitioning to the digital sphere seeing how successful Amazon has become. 
Book shops disappeared overnight. Firstly, being hit by the digitization of books, and then Amazon delivering the knock-out punch. 
Many other industries in the retail sector have since heeded the warning. 
Store closures have become commonplace as tenants struggle to keep up with high rents and exorbitant overheads associated with operating a traditional brick-and-mortar shopfront. 
And, now there's coronavirus to contend with…
Never in our history has there been such a disruption to brick-and-mortar storefronts. 
Today, we're in the midst of the biggest pandemic the world has seen since the Spanish Flu.
Retailers, restaurants & cafés, along with many other industries are motivated to make the switch online more than ever before. In essence, it has become more urgent than ever to ensure survival. 
Shoppers are turning in droves to online channels as social distancing and lockdown laws have spread across the globe. Everyone is trying to avoid spreading COVID-19 by limiting exposure to the general population, and shopping in-person has seen a significant downtrend. 
Transitioning online seems like a perfect and logical step. But, it is a challenge for many business owners. There are several factors to consider before moving a business online, and it is crucial to make sure you get the switch right or risk losing everything. 
If you are thinking about making the switch, congratulations, there is a world of possibility for those who want to open up digital channels for their business. 
This guide is designed to point out both the benefits of transitioning online and identify the critical factors that every business owner must first consider before making the massive leap of faith. 
Benefits of Moving Your Business Online 
If you still need convincing to make the big move after hearing all of the primary reasons, let us discuss further why it is arguably the most critical thing to do for your business in 2020 and beyond. 
While it may still make sense for many businesses to maintain their physical store and allow their customers a port of call with staff members and products, shopfronts do have their limitations. Those limitations include a smaller marketplace, higher overheads, limited hours of operation (in most cases), reduction in promotion and marketing, limiting customer support, and lack of ease for customer service. 
Let's take a look at the benefits of conducting business online and how it can help overcome these limitations in finer detail.
1) Bigger Marketplace
A business operating to service only the local community who can visit the store limits the business' marketplace. Compare that with an online business. The world wide web makes it possible to reach the market on a local, national, and even global scale depending on the company. 
A broader marketplace can generally lead to an increase in revenues and expose the company to a 24/7 market that visits the company website at any hour of the day or night, making purchases while the business owners are sleeping in the case of eCommerce sites. 
2) Smaller Overheads
Reduced expenses are one of the greatest attractions for many businesses. The fact is an online business typically has a significant reduction in administrative costs compared with its offline equivalent. 
These costs include rent for a store, warehousing and storage space, retail staff, and expenses associated with cleaning and maintaining a physical space. 
With an online setup, businesses can opt to have products shipped directly from suppliers to customers. Not only can this reduce storage costs on products on consignment, but it can also reduce outlays for products purchased at wholesale. 
3) Greater Hours of Trade
The online world never takes days off. A website never gets sick or closes because it's a holiday. It works overtime every day and doesn't expect a bonus. Having a website to service the growing demand of customers online means you are able to make sales every day of the year. 
It also makes it easier for customers to deal with your business when it is convenient for them, not just when your store is open. 
4) Better Promotion of The Physical Store
Most businesses that transition online keep their bricks-and-mortar store open – at least in the interim. Therefore, it's worth noting that moving online can be a perfect complement to offline activity, resulting in increased exposure for a physical store. 
Keeping a physical storefront will help bring in more customers who've found you via online channels. Customers are continually searching online. Your strong online presence will undoubtedly boost your local search performance and consequent local exposure. 
5) Increased Customer Support 
An online business makes it much easier to receive customer feedback than traditional brick-and-mortar stores. This increase in the ability to keep in touch with customers and generate customer feedback can help the business improve operations and also build credibility in the marketplace. 
Greater availability and flexibility for the marketplace can also help attract more customers.  
The Factors to Consider Before The Transition
There are a few important factors for every business owner to consider before making the all-important transition. These considerations will lessen the likelihood of a failed venture and ensure a business's success moving forward. 
Choosing a Platform
The first step in the transition process is deciding on the ideal platform for your business. WordPress is arguably the best website platform for any business. However, if you need an eCommerce interface, Shopify and WooCommerce are well-known options, and perhaps better suited. 
UX design or "User Friendly" design is another critical factor before creating a business website. Today, many corporations are well aware of the significant impact that a poorly designed, complicated site layout can have on both the time a potential customer spends on a particular website or webpage and the amount of money they spend. 
An easy-to-navigate and user-intuitive website will outperform an attractive design with poor functionality every day of the year.
Choosing a platform means also deciding on the right merchant account. There are many options online available, and each of them has its pros and cons. Just like any point of sale merchant account, you'll need to consider the associated fees and costs of each account, how your business will use the feature to determine which one is the most ideal. 
The end goal should first and foremost be to create a seamless user experience, that includes the checkout process for your clients.  
Marketing Your Website & Business Online
After your website is launched, the next step is going to be marketing it and your business online. Since you already have the benefit of a customer base, you can leverage that list to propel your online activities. 
If you haven't created social media accounts on channels like Facebook, Instagram, and TikTok, then now is definitely time to start. 
Social media channels are incredible platforms where a vast majority of your targeted audience can be found every day. Best of all, they can be utilized for no direct cost. 
Providing your customer base free and valuable content is a powerful way to market your business online today. Creating content that is worth sharing and saving can help drive traffic and customers to your website. 
The shareability of platforms like Facebook and Instagram has changed the game. Today, a business can increase its exposure to its audience almost effortlessly. It is now possible to reach more people than ever before, anywhere in the world for next to no cost.  
The best thing is content marketing is cheap and easy to do; perfect for all businesses, newly established and established alike.  
Conclusion
If you're a business owner thinking about transitioning from a physical business to one online, you're in a great position. Arguably, the hardest part is already done. You have already created a business. You have a customer base and the experience and understanding of what is required to run a business smoothly.
With so many platforms and marketing guides available nowadays, it is easier than ever before to make the switch. 
Remember to value your current and future customer relationships. Focus on how your business can best serve the customer, and you will be on your way to skyrocketing success, wondering why you didn't do it sooner.