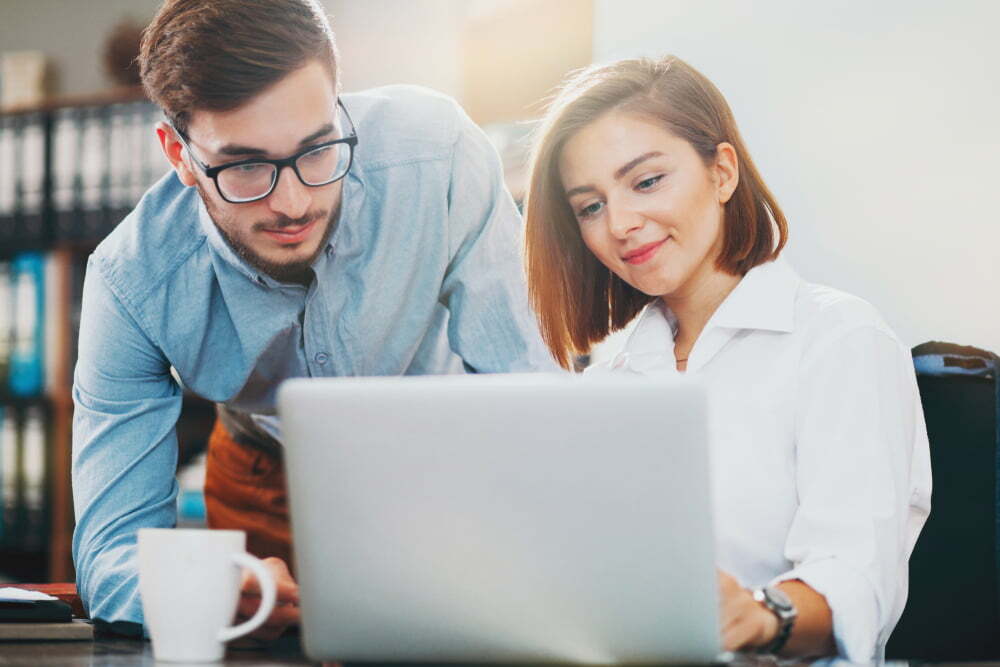 Digital Marketing For Law Firms in 2020
While the tools law firms should be utilizing to attract new business have changed since the world turned digital, the fundamentals remain the same. 
Now more than ever, customer relationships are crucial for any effective marketing strategy in the legal sector. Building trust and creating a strong brand presence online is critical to gain the lion's share of new business in any marketplace. 
According to The National Law Review, 96% of people seeking legal advice use a search engine before picking up the phone to call a law firm. These statistics clearly highlight the importance of having a strong digital presence. 
Taking advantage of the leading digital marketing trends can help position your law firm to capture as many leads who're looking for your services online. 
We've compiled some of the leading new digital marketing trends that you can use in 2020 and beyond, to skyrocket your firm's digital marketing campaigns. 
Here they are in no particular order. 
1) Maintain a Formidable Website 
While this list is in no particular order, it isn't a coincidence that this is number one. As with any business, to stand out and ensure profitability with digital marketing campaigns, a law firm needs an impressive website that stands hand and shoulders above its competition. 
Your business's website is the foundation for all of your digital marketing efforts. Therefore, your website must provide a user-friendly, vital hub of information that provides visitors with a fantastic user experience. 
It needs to focus on the client and be built with the intention of solving their problems and pain points. 
Creating and maintaining a formidable website is the basis of all other subsequent points on this list. 
2) SEO – Search Engine Optimization
If point number one wasn't enough of a rabbit hole, let's move on to discuss SEO. 
SEO (Search Engine Optimization) is a broad category for many subcategory topics. With over three billion daily searches on Google alone, having a strong online presence is the single most valuable strategy for your business to attract new clients in 2020. 
The benefit of SEO marketing within the legal sector is that very few – if any – of your audience is perusing law firms' websites for kicks. No one browses attorneys dreaming of the day that they can purchase their very own. Customers who come to your site are conducting research and are getting ready to engage a firm. 
This urgency creates a downside too. Law firms know site visitors are ready to buy, and this makes the legal sector arguably the most competitive niche in the Search Engine Optimization space. 
Here at Armavita, we have dedicated much of our digital agency to servicing this particular market vertical. 
Let's take a closer look at a few of the latest trends within the SEO category.
–      Voice Search
Voice search like Google Home, Amazon Alexa, or smartphone assistants like Siri is increasing in popularity. In fact, according to Google, 20% of all mobile searches are done via voice. And, further research shows that a vast majority of users only starting to use this feature within the past few years.  
This emerging trend is indicative of where the future of search is heading. To stay ahead of your competition, it makes perfect sense to optimize your website for voice search. 
Currently, voice search is very much task-related. Common examples of its application including directions, making phone calls, writing texts, or checking the weather. Expect the user to change as people begin to incorporate voice search more into their lives. 
Your law firm's SEO strategy should include optimizing for voice search via a combination of local SEO and site content for your law firm. These two factors are the foundational pillars that will support your firm's success with voice search. 
–      Google's BERT update
SEO is not designed to be set and forget. It requires continual effort through content updates, website technical improvements, on-page, and off-page optimization. This is particularly true in the legal industry since it is so competitive. 
One of the reasons for the need for continual effort in regards to SEO is the ever-changing nature of Google's algorithm. 
It is essential to stay up to date with Google's algorithmic changes so you can ensure your website can benefit from these changes, and avoid being negatively impacted by them. 
The algorithmic changes can occur frequently, some are minor, while others are much more significant. 
One of Google's most recent and significant updates was BERT (Bidirectional Encoder Representations from Transformers). BERT helps Google better understand user intention and natural language. Google can now better recognize the context behind search queries by analyzing the relationship between words. 
While Google claims there isn't anything specific website owners can do to benefit from BERT, it is important to understand the update and compare rankings pre and post-BERT. It is an update designed to deliver more relevant results to users like never before.  
Poorly written and low-quality content – more than ever – will struggle to maintain good rankings post-BERT.
BERT was released last year, but its impact will be scrutinized more closely in 2020 and beyond. There will also be further algorithmic changes in 2020 that could affect your firm's search engine rankings. Staying informed and understanding the ramifications of the updates will ensure your SEO campaigns are not negatively impacted.  
– Local Search SEO (Search Engine Optimization)
Today, searches on Google are increasingly becoming more localized. The search terms which include the words "near me" have dramatically increased across virtually all categories according to data from Google in 2019.
Since law firms typically only service their local demographic, they need to ensure they focus heavily on local SEO. Google's local map are coveted and highly competitive positions, but if you can land one of them, you can rest assured that your website will generate a large portion of clicks. 
Local map listings are also what Google returns to voice search queries; therefore, it is a critical part of any effective SEO strategy to exploit voice searches fully.  
3) Social Media Marketing 
Law firms have been slower to adopt SMM (Social Media Marketing); perhaps many attorneys perceive SMM as being ineffective within their industry. Besides, creating effective SMM campaigns – in any sector – requires time and resources; many law firms may be unable to justify the investment. 
Some of the questions you may ask before experimenting with social media marketing may be, can it help drive business? What are the benefits of establishing a presence on social media platforms? What kind of content can you create and will that content be engaging?
The fact is, many law firms are using social media marketing as part of their overall digital marketing strategy. Typically, attorneys are seeking to create brand awareness rather than selling.
Keep in mind there are multi-platforms in the landscape of social media. 
The most popular law firms include Facebook, Linked In, YouTube, Twitter, and Instagram. It may be of benefit to focusing your efforts on one particular platform depending on your firm's goals. For example, several law firms use LinkedIn to position themselves as market and thought leaders, helping to create alliances with other professionals, including other attorneys. 
Testing social media waters need not involve exorbitant amounts of money to measure its success. An expert consultant from Armavita can help you evaluate whether paid or unpaid social media marketing is a viable option for your business. 
4) Video Content
If you want to maximize your online presence and engagement, video content is hard to beat. Online video has seen a significant uptrend in recent years and will continue to be an important content marketing strategy for many sectors, including the legal sector. 
Video is a fantastic medium for prospects to engage with attorneys at your law firm. You can use them for promotional purposes, or simply as a way to showcase expertise and answer questions your audience may have. 
In this way, video is a powerful way to build brand trust and awareness. It has the ability to connect and provide a thorough introduction to your law firm that written copy can rarely achieve. 
Video content in 2020 and beyond is a clear way to differentiate your law firm in the marketplace. 
The key is to be confident and unafraid of testing new avenues to marketing your business. If you need help to discuss the specifics of your 2020 marketing strategy, call our friendly team today for an obligation-free consultation.